At an unassuming building just one block away from all the hubub of Roswell Rd., I parked my car in the sparsely populated lot and did my best to avoid getting wet between my car and the door. For a Mediterranean restaurant, I had expected more noise, louder music, and tables that are both too close together and too small for the many dishes required for a robust meal. I was surprised. It was delightfully soft-lit, spacious, the music was at a conversational level, and… the tables were normal sized. As one who generally dines in parties of one or two, it was much more relaxing to sit at a table intended for four people instead of the odd always-in-the-way, smallest-possible-size-for-the-space-available table. I was welcomed to dine as an adult and it was refreshing.
The gregarious staff treated me as a guest in their home. Each one greeted me, made sure I had what I needed, and answered questions I didn't even know I had — explaining that the saffron basmati rice was "like their baked potato" and the ground red currant and smoked tomato were the sour cream and chives: optional, but encouraged.
The wine list was respectable and definitely intended for sharing, with only a handful of selections by the glass. I don't mind a modest selection as long as care has been put into compiling the options, and I was not disappointed. Opting for the driest red wine available, a smooth Malbec made its way to my table.
As a fan of all things farm-to-table, minimally-tampered-with, and raised healthily & humanely, the dinner menu was the highlight I'd been looking forward to all day. The Persian dishes offered were full of grass-fed beef, antibiotic-free chicken, quality produce, nearly all elements were made in-house (including the yogurt), and nothing was fried. Let me repeat that last part: Nothing. Was. Fried. In a break from the trends of other Atlanta restaurants in this genre, I was pleased with the quality that shone through the resulting menu.
Since I adore good hummus (and have been making my own for the past 15 years or so), it had to be the first course. This was by far the smoothest, creamiest hummus I've ever put into my mouth and with the warm bread served with it, I could have had nothing but hummus for dinner and been blissfully content.
But why stop at content?
I had a difficult time choosing between the entree options — they all sounded wonderful — so I selected the Soltan's Feast, which includes beef kabobs prepared two different ways: one was ground and seasoned (koobideh) and the other was a marinated filet (barg). Both were incredibly simple and delicious. The dish also included two delightful surprises: a smoked and grilled tomato, and the saffron basmati rice w/ accompanying red currant. I tried the elements of this dish in as many configurations as I could. My favorites?
The koobideh with diced tomato, saffron basmati rice, and a generous sprinkling of red currant in one bite.
The barg with just the saffron basmati rice (or "plain potato") in one bite.
Each combination brought out different flavors in the kabobs and each were worth the exploration.
By the time I had perfected my kabob combinations, I hadn't room for desert. But I expect that they live up to the same standards as the rest of the menu.
The skinny:
I will return to Flavor, with or without a 50% Scoutmob discount.
I will try a new dish and I will take my time enjoying it.
I will probably take half of it home in a box to enjoy later (again).
If you've ever had an emotional experience over good food (or simply want one), I can highly recommend Flavor Restaurant & Bar (and feel free to invite me to join you).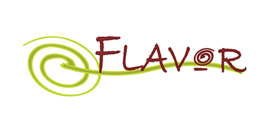 Details

236 Johnson Ferry Road Atlanta, GA, 30328

(404) 255-7402

Hours:

Monday, 11 a.m. to 3 p.m.

Tuesday through Friday, 11 a.m. to 10 p.m.

Saturday and Sunday, 8 a.m. to 10 p.m.
Bon appetit.