(or "Meet My Friend, Jordan")
There's a trend I'm seeing and I couldn't be more proud of my fellow human beings.
In the midst of lawsuit crazes, parents killing their kids, horrible things like rape and mutilations being posted/shared/liked/re-shared on social media, and atrocity after atrocity being highlighted for 10 minutes so we can all say, "ugh, that sucks, I sure hope someone does something about it…", we still have people deciding that they ARE someone and they're going to do something about at least one of these things.
The tricky part is: it's no one's responsibility, specifically, to solve any particular problem — or realistically, just to alleviate the suffering for some while the problem gets figured out.
The people I'm proudest of are those who decide to accept that responsibility, then do something. Anything, really.
A few examples of the kind of human beings I'm referring to:
A grandmother who decided NOT to sit and think about how awful it must be to be a refugee child, caught at the border, without their family, clothes, food, hygiene items, or comfort, but decided that she could help alleviate the suffering — in some small measure, for a small number of them — and has started a bit of a movement with others who were just waiting on someone to tell them what to do.
A man in who decided that he'd figure out a good use for an abundant resource: plastic trash, and has already had over 3,000 miles of roads paved using litter.
While some places decided that seeing homeless was worse than having homeless (see the anti-homeless spikes), others are deciding that alleviating some suffering is a better thing to do (see the pop-up covers on city benches that provide shelter and direct people to larger facilities).
Which brings me to my friend Jordan Phoenix.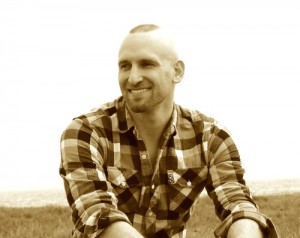 He's decided to take personal responsibility for figuring out how to address and end global poverty. He's already spent a good deal of time researching the topic, so it's time he put his feet where his mouth is! …er… you know what I mean.
"In developing countries, people are getting sick and dying because of a lack of food and resources. In developed countries, people are getting sick and dying because of the consumption of excessive amounts of food and resources. Something is very wrong with this picture. It's time for us to create a new paradigm that incorporates the interests of all global citizens." ~ Jordan Phoenix
Check out this video where he explains what's up
So when does all of this get started?
Starting today, July 28th 2014, Jordan will be spending a year walking from Canada to Mexico along the west coast of North America, building public support for the newly created concept of utilizing community incubators to address global poverty. The Seven Cities Walk begins in Vancouver, Canada, and will pass through cities like Seattle, Portland, San Francisco, Los Angeles, San Diego, and Tijuana.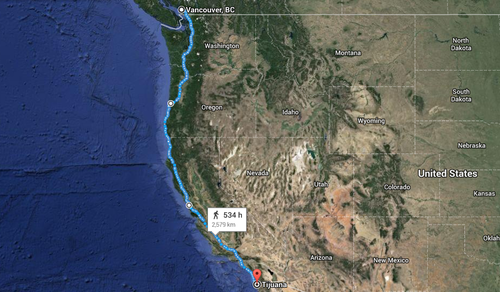 He even wrote a book about it called, It's All My Fault: How I Messed Up the World, and Why I Need Your Help to Fix It.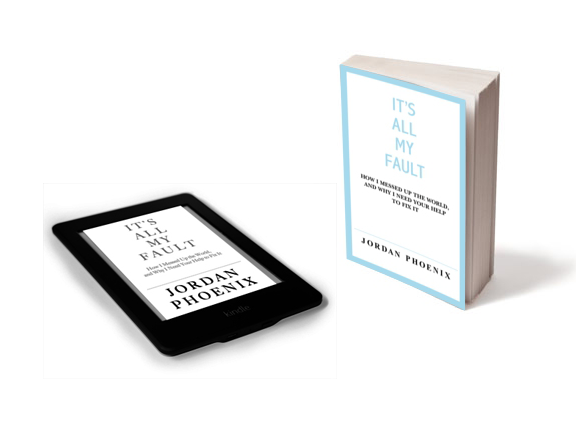 (If you'd like to show your support without even getting up, buying his book is a great place to start! His website, Uncommon Sense is also a fabulous place to encounter new ideas and challenge the way we've always thought about things.)
My Favorite Part
Jordan's approach: implement ideas for social change rather than getting sucked into the polarization of the blame game, which can significantly accelerate the speed at which our society evolves to meet all of our physical and psychological needs.
Honestly, I don't care who's fault it is, I care about what we're going to do about it!  ~ AJB
So, now what?  (or: what does this have to do with me?) 
Get Involved!  Fill out a Community Incubator Program Interest Form
Get your questions answered!  jordan@projectfreeworld.org
Show your support!  jordan@projectfreeworld.org
Spread the word in your own way!  
Help make our world a better place to live for everyone! The more the merrier.
XOXO,